Report on the Arbitrary Killings of S. Sivakumar and P. Polder Mayooran by the SLA
Date of incident 25.05.2006
Victim : Sivananthan Sivakumar.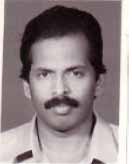 Sex : Male
Age : 40
Occupation : Labourer , Teaching Hospital Jaffna.
Status : Married.
Address : Nagalingam lane, Kokuvil west.
Family : Wife and five years old son.
Incident : After his duty in the hospital on his way home, he stopped to buy
provisions at a shop which was in front of C.C.T.M school on the Kulapity-Annaikoddai road. He
was shot dead by SLA soldier. His right leg and right side of the head got injured. The eye witnesses
said that there was no need for the soldiers to open fire and there wasn't any incident that provoked
the SLA. Her wife was mourning that her husband was and ordinary hospital labourer who looked
after her family with the lower wage and feebly begged of us to get justice. She cried what else on
earth could replace her husband.
Date of incident -26.05.2006
Victim : Puvanendren Polder Mayooran.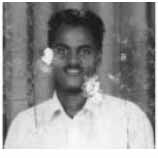 Age : 27
Sex : Male
Occupation : Small business
Status : Married
Address : Mulli road, Ariyalai.
Family : Wife and three children
Special remark : A land mine victim in 1997. One leg was amputated and he lived with an artificial limb Previous threats: Since he lived with artificial limb, several times SLA soldiers threatened him that they would eliminate him and they expressed their strong suspicion that he was an ex LTTE cadre.
Even SLA soldiers told him face to face "you will not live long"
Incident : 7.00 P.M Two gunmen came on a motor-bike, one got hold of him and the other shot him through his ear. At the time of incident there were SLA soldiers threatening the people of the
area not to get out of their houses.